September 26 & 27, 2021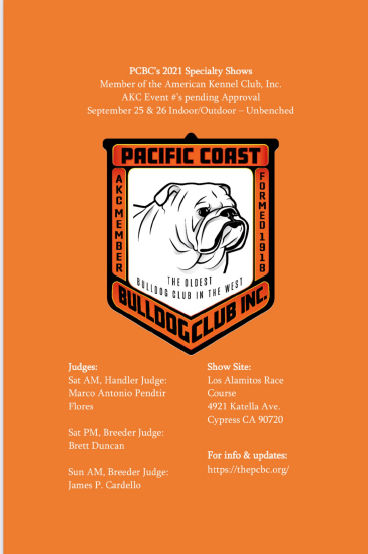 The PCBC has tentatively scheduled its 2021 Club Specialty show for September 26th & 27th to be held at the Los Alamitos Race Course.
The PCBC pushed the show from its traditional April, dates to September out of an abundance of caution.
The PCBC hopes that scheduling the show further into the year will allow for mass vaccinations to take place. Therefore, the PCBC hopes that by choosing a date in late September it can avoid the current predicament that all clubs seem to be in and that is having to reschedule one show after another.
At this moment the PCBC is waiting to hear back from DIV. BCA III to see if it will hold a show.